Lessons From Behind the Glass
Welcome to the Lessons From Behind the Glass video series. Allison Tufts, author of the book by the same title, partnered with Hockey Eastern Ontario to create this video seris in which she sits down with coaches, players, parents and referees to talk about the many aspects of minor hockey.


Introduction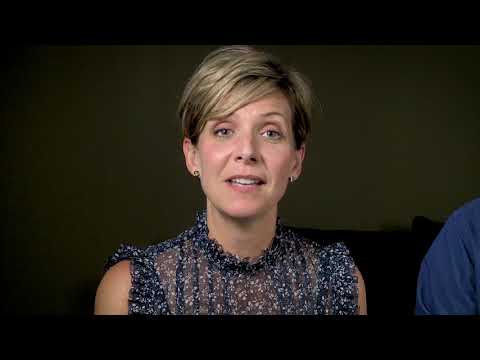 Lesson 1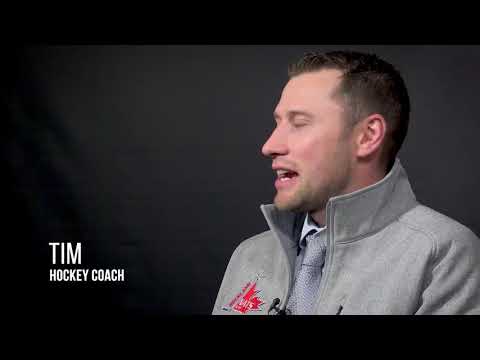 Lesson 2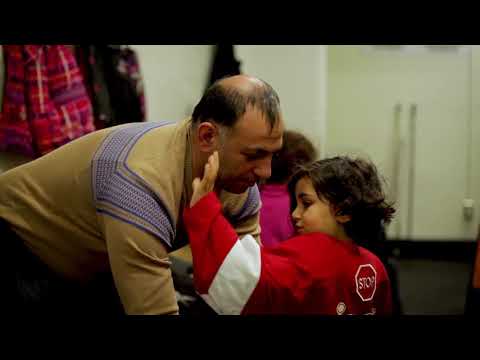 Lesson 3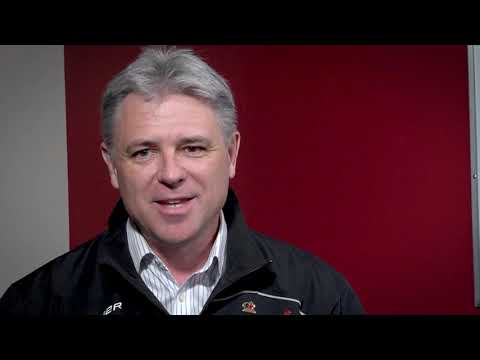 Testimonial 1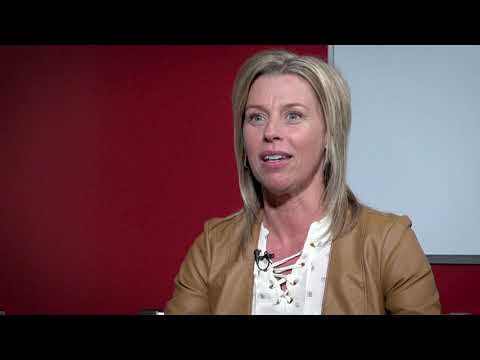 Testimonial 2

Testimonial 3
Lesson 1 - Don't Force Your Passion, Your Child Will Find Their Own
By Allyson Tufts

As the hockey season gets underway and you're feeling the jitters of a new team, a new coach and a new list of hopes for your young player, take a moment to remind yourself that this is your child's experience and you're lucky to be along for the ride.

One of best examples of when I forced my passion in my book was the story of when my son stepped on to the ice for his first hockey game. I had loved hockey so much that I assumed he'd love it too. I really felt that my passion for the game would be enough for both of us. I learned quickly I was wrong. Here is an excerpt from the book from Lesson #1 about our son's first hockey experience.

"He started to shuffle towards me; again, I looked away, thinking if I didn't make eye contact with him he'd skate the other way. But in his determined way he got to me and started to yell, "I hate it here! When can we get Tim Hortons?" I smiled as if it was super cute when I really found it super annoying, I'd woken up at an ungodly hour, dressed him in his hockey equipment, all because this was going to be a memory dammit! I, the woman who loved hockey, was going to come and watch my son skate through all of the players and score on his very first day. In the end, the only thing he scored was a Timbit. I hated the whole experience."

Once we surrendered to the fact that his passion was going to be something he'd have to figure out, the stress was no longer an issue. As soon as he found his own love for the game the rest was easy and I think that's true of any child in whatever passion they choose.

I think Jim Facette said it best in the video when he said, "It's ok to want to be concerned, it's right to want to be involved to some extent, but at the end of the day it's about the young athlete, it's not about Mom or Dad or Grandma or Grandpa or anybody else, it's their experience."

I never knew where to draw the line from being a supportive protective parent to being a parent that got in the way of his experiences. The problem was that I confused passion for knowledge. I realized that just because I loved him unconditionally and felt I knew him better than anyone else, that did not make me an expert in everything he was involved with. I needed to be the parent, not the coach, not the teammate, and most importantly not the nut case on the car ride home that went over every play in the game.

The good news for all of you is that you are at the beginning, the beginning of a new season and the beginning of many new memories with your kids. As I said earlier, this is your child's experience and you are blessed to be along for the ride. The best part is that the ride is amazing. You're able to embark on a year of long talks in the car, exciting moments when they score their first goal or make that great save. This is the beginning of you learning to share in your child's experiences, not take over them, not manipulate the outcome, simply share in them and enjoy every moment of their passion.

Ry, our young hockey player in the video said it best when he said, "Don't push them too hard, don't ruin the game, tell them fun is the number one priority." Basically, don't force your passion, your child will find their own.

Stay tuned for the next video in the series, "Let go of the control you never had in the first place"
Lesson 2 - Let Go of the Conrtol You Never Had in the First Place
By Allyson Tufts

As we move into October and the regular season is underway, I'm sure there is a lot of excitement and a lot of anxiety. Unfortunately, sometimes new excitement brings new things to be anxious about such as power play time, who's on the penalty kill, and which goalie is the starter. This is when we as parents can have difficulty remembering that we are there to support and be spectators, not to control where our kids play or how much ice time they get. As you head into the rink please bring this lesson with you. I think it's one of the most important lessons to remember as a parent and one of the toughest ones to act on.

We opened last week's video with a story from Brock when he was playing Junior Hockey. The story he told was of a Hockey Mom who called the coach complaining about her son's ice time. This was something she had always done throughout her son's minor hockey career. The problem was that she never taught him to have those conversations himself. Once he started playing junior hockey and the coach realized that this player had never developed these skills he made the decision to cut him. We need to remember that our kids won't be this young forever, they are going to grow up and will need to advocate for themselves. There is no better sport to help them learn those skills than hockey.

When we interviewed Tim in the video about too much parental interference, he said, "It's your child and you want to give the best to them but at the same time you're kind of disrupting the integrity of the game. Your disrupting what it is to make that team and to earn that opportunity." When I listened to him I was reminded of how many times I wanted to speak to coaches about what I thought was unfair. My intention was always to help my son, not hurt his opportunities. Looking back, I realized that Tim was right. I was disrupting the integrity of the game by trying to overstep the coach's decision so that I could be satisfied with the outcome.

There is an excerpt from the book Lessons from Behind the Glass that reads, "When it comes to mapping out a career for your child in hockey, you, as parents, have absolutely no control! What will get your child noticed is how he or she performs on the ice and what kind of person he or she is off the ice. Many parents feel that talking to coaches, talking to scouts, or even paying out extra money to help their young player to advance will give them an edge. These tactics may work for a while, but as your child gets older and the competition is greater, none of that has any bearing on his or her hockey career. With every level the competition gets greater no matter what deals Mom and Dad have made, no matter what a scout has said or what an agent has promised. As a parent, there is not an email, a dollar amount, or a conversation that's going to change that. Don't try and achieve it for your kids; let them get wherever they need to go on their own with you smiling proudly beside them."

I will always believe that parents have the absolute best intentions for their kids. We manage so many aspects of their life which makes it so difficult to let go of control when they hit the ice.